Disclosure: This is a sponsored post with Silver Jeans. All opinions and thoughts are our own.
This heat is something else. So much so, that it is that time where you want to wear as little clothing as possible, keeping it light and cute. Well, to help us out with this heat, we had the chance to play in Silver Jeans. Remember our friends at Silver Jeans? Well, they sent us a few pairs of shorts (yes, including Big & Tall) to play in and we had to share them with you!
But first, we are curious… How do you feel about shorts? Has your opinion of them changed throughout the years? As we are seeing a variety of lengths and styles, we thought to take it back to a classic style, especially in this heat.
Funnily enough, my short shorts shocked Kirklan, of XL Tribe. He has not seen me so comfortable in showing so much leg… For me, it was just another hot day!
Maybe it is a bit of my cheerleading days, Cali and Hawaii lifestyle, but these thighs and shorts are friends. And?
It is hot.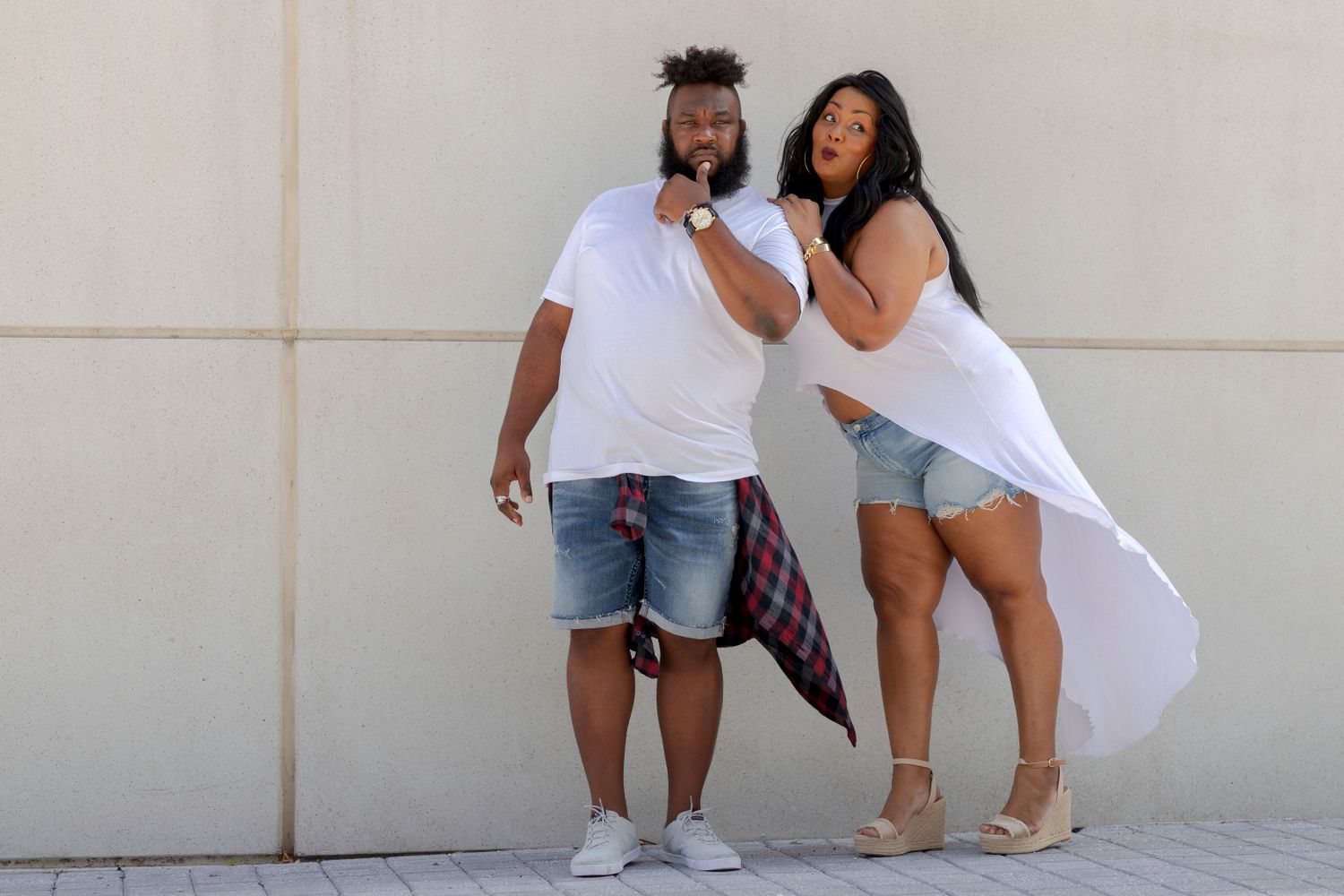 In the past, we have talked about some of the classic plus size jeans that you can find with Silver Jeans, we even made a convert of Crystal from Society of Harlow! But today, it is all about the legs!
Having a Little Fun in Our Silver Jeans Short Shorts!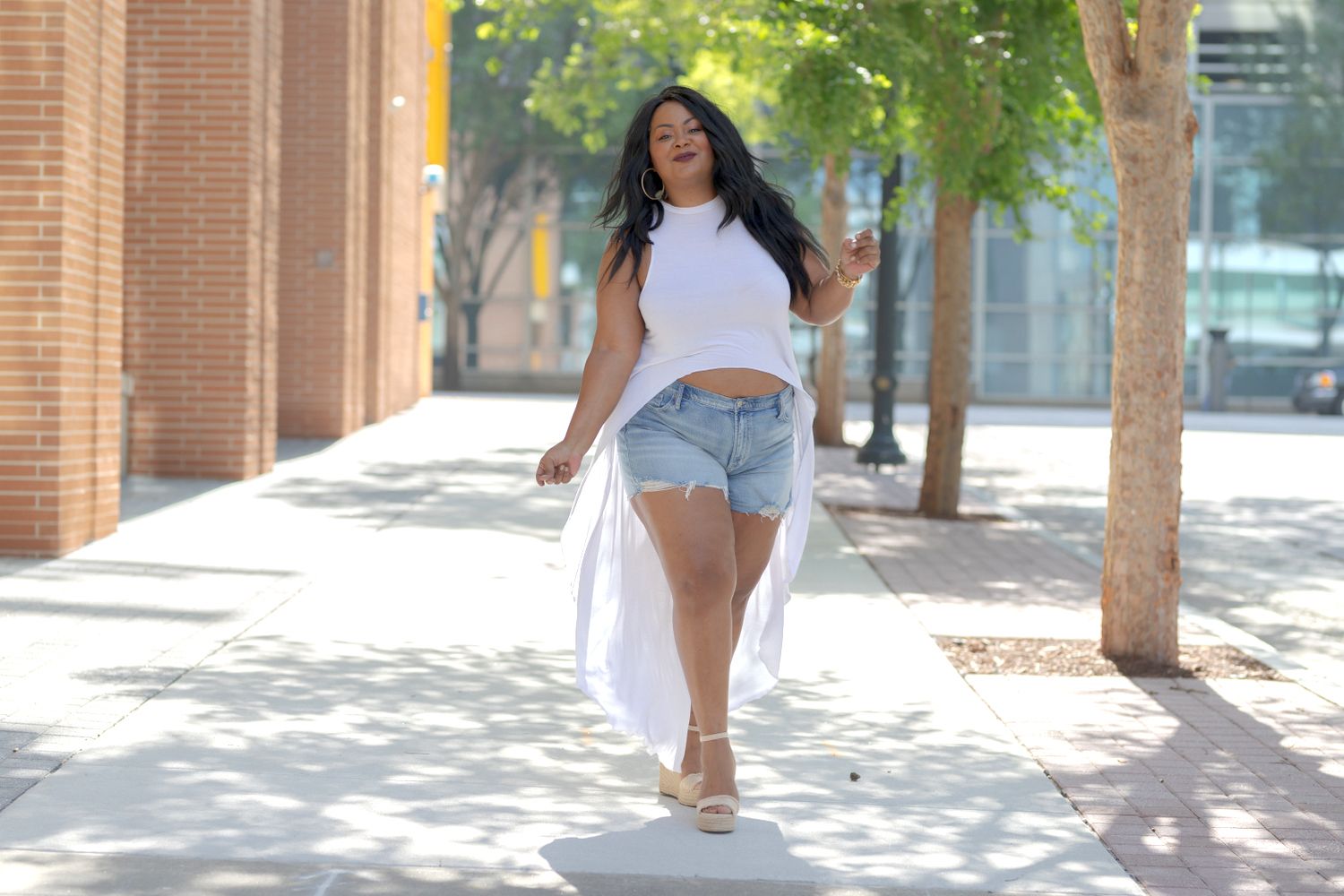 I will admit, it has been a minute since I have shown THIS mush leg in public. But since I am in this space of living bolder and more confidently, here we are.
And let me tell you, I am comfortable! I opted for a size 18 in these shorts, as I have a fuller belly. I wanted to be comfortable. Period. And your girl was! In between and even in a few of the shoots, I was dancing and having fun. Add to the fact that I paired my Silver Jeans shorts with this white crop high-low oldie but goodie top?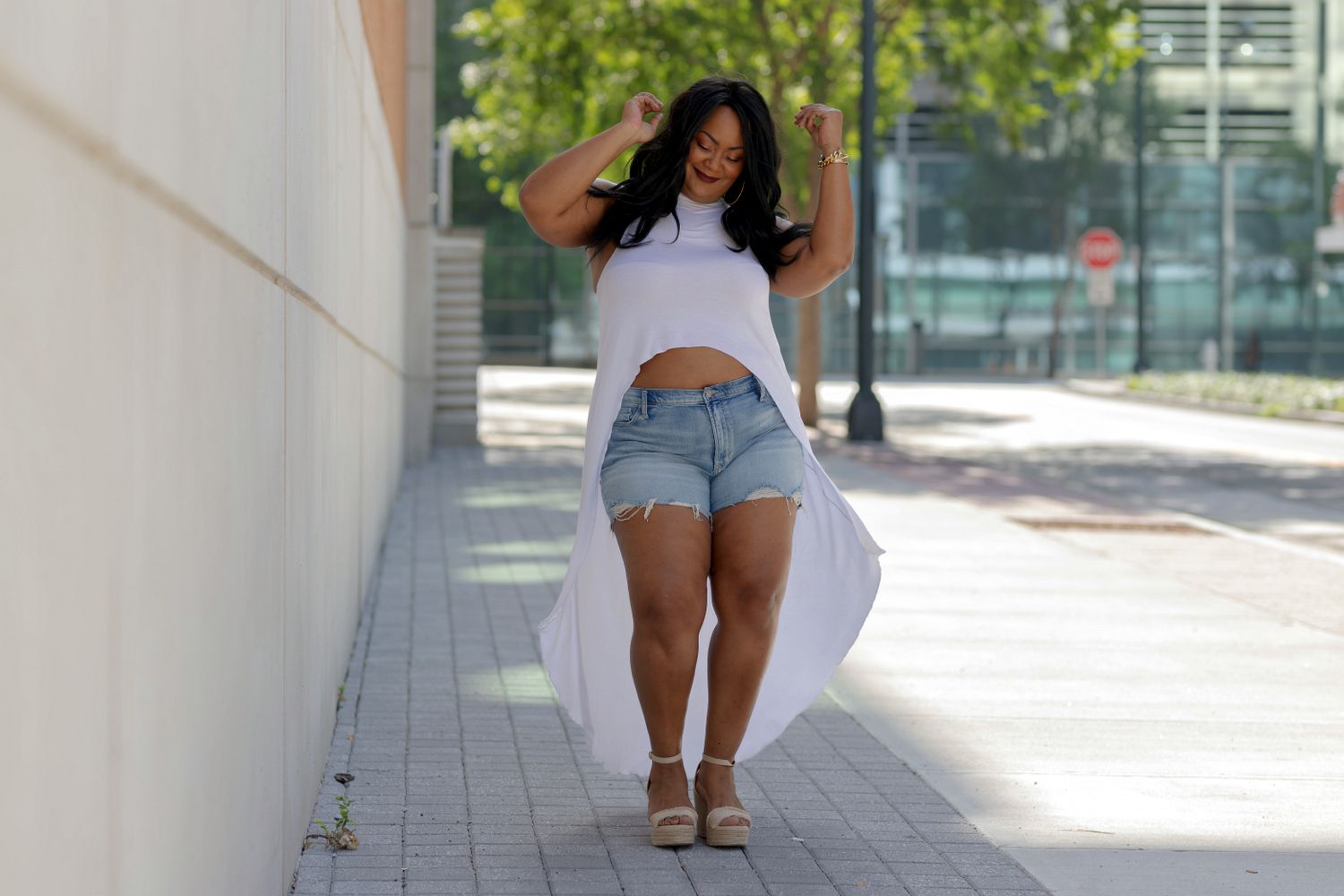 Hey Boo.
And I appreciate that the shorts have stretch! They give throughout the day in a way that relaxes them, without having saggy booty… you know what I mean!
But let's get into these Big & Tall shorts that Kirk is wearing!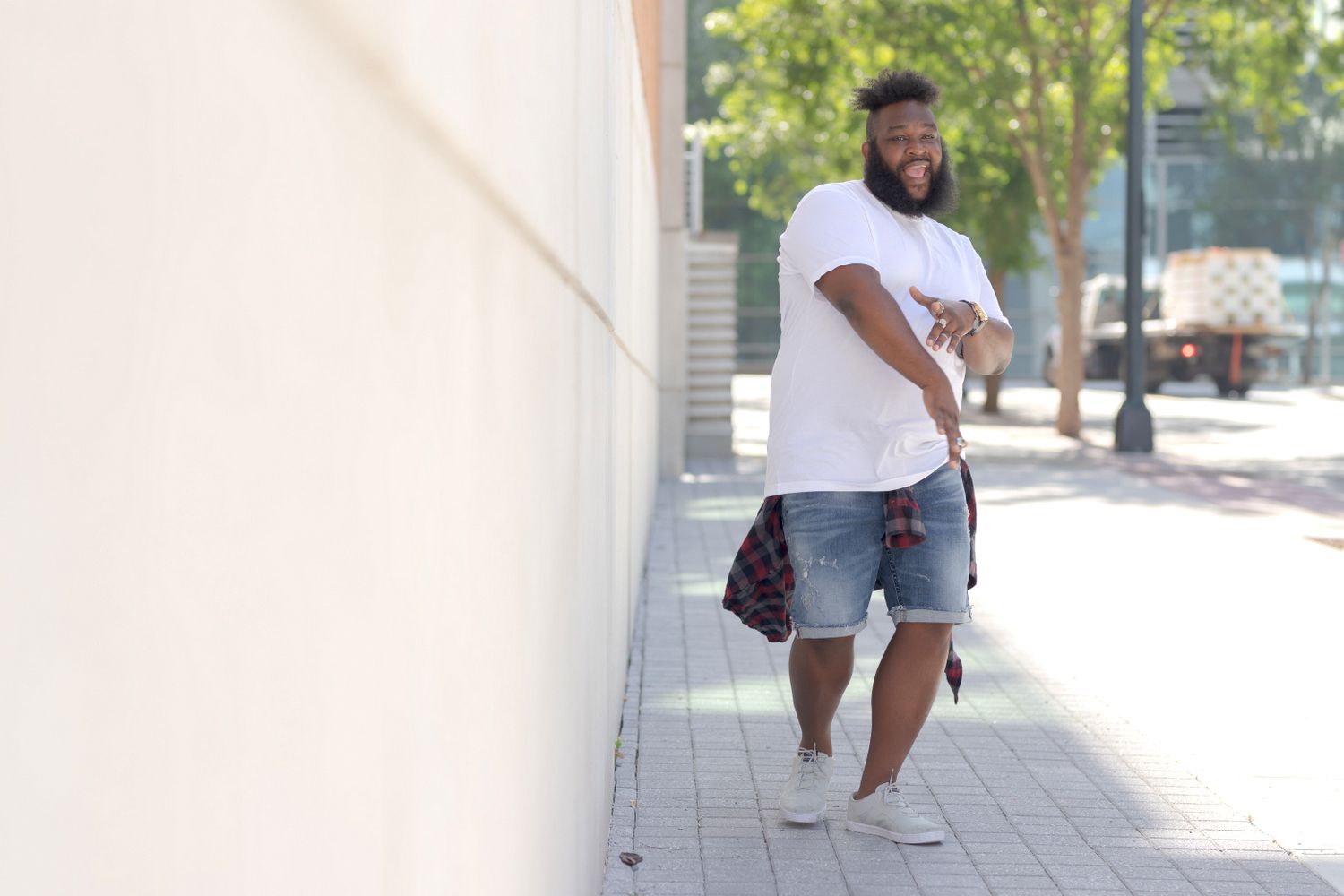 Kirklan shares: So recently, I had the opportunity to try out Silver Jeans shorts. Marie told me, 'hey, you know Silver Jeans also has men's jeans?' and I said, 'What!' All this time we were on our Facebook Live, I never knew. My first impression was 'ohhhhh they have stretch.'
If you're new with stretch in your jeans like me, then let me tell, you stretch is your best friend! Ok! Immediately after I noticed that they had stretch, I knew this was going to be a perfect fit. As a big and tall man, jeans are my arch nemesis. I never wear jeans because I hate having to go through trying them on, only to find that they don't fit. This was NOT the case with Silver Jeans!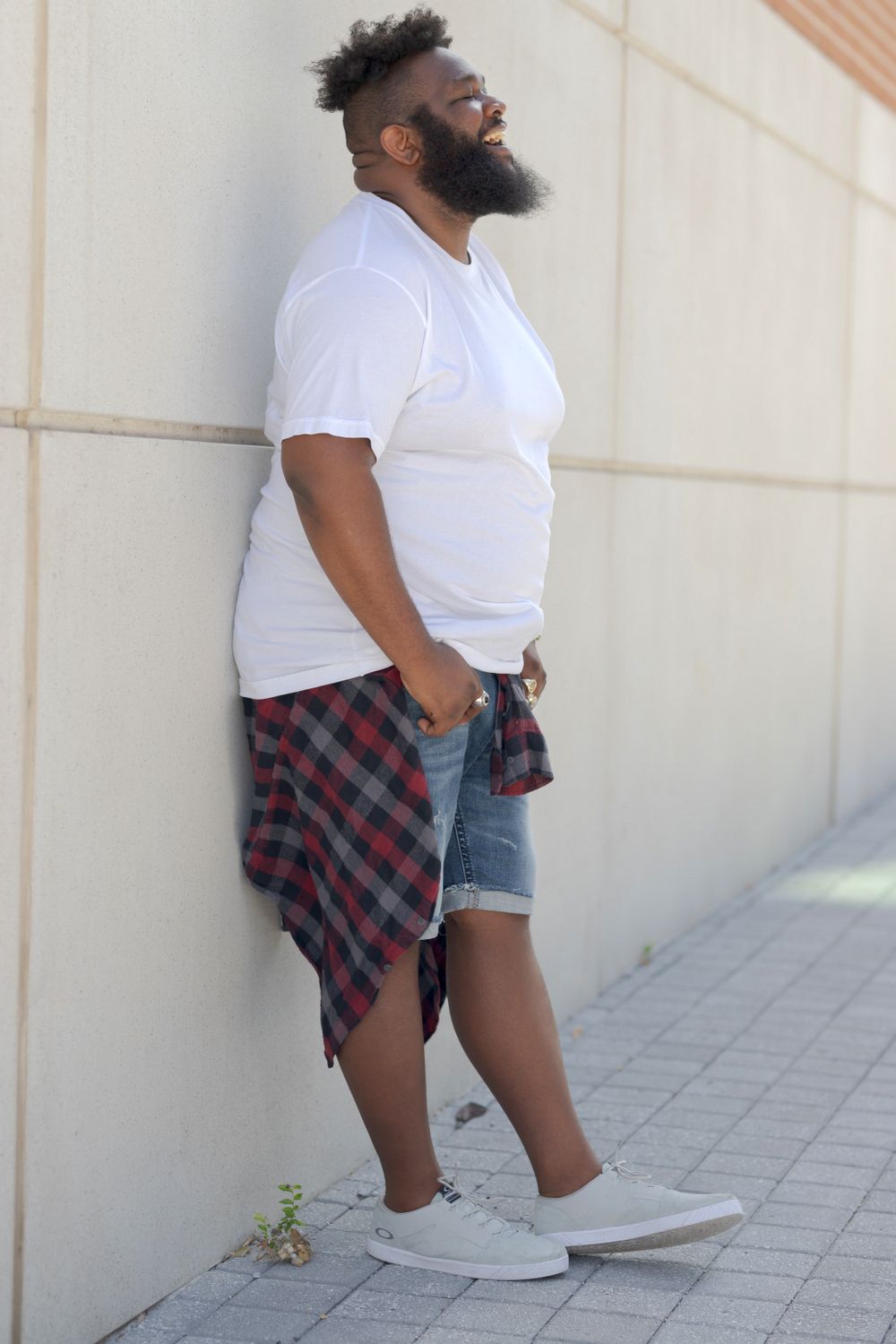 I noticed that as soon as I put on these jeans, they fit in the places they need to fit! While we were shooting these jeans, the photographer even noticed how they fit, so I began to flex! That's when I knew Silver Jeans were going to be a brand that I wear, for a long time to come!
And guess what? These shorts are currently ON SALE NOW! Buy one Get one, 50% off as well as quite a few styles on sale! SO, if you are looking for a fly pair of jeans, make sure you check out this sale!
You can score these shorts and more at SilverJeans.com!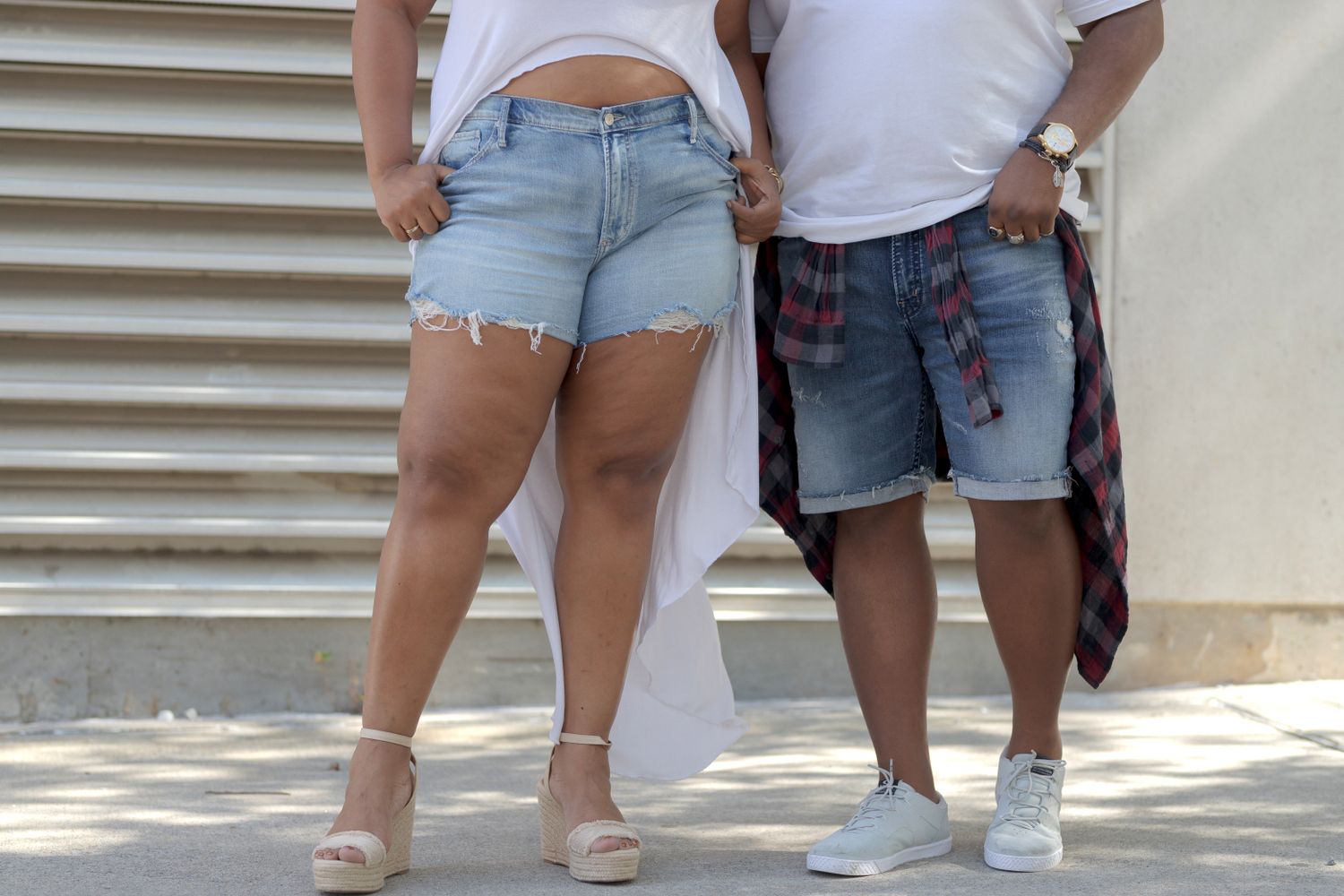 Do you see this detail? Get into it! 
Ohhhh, for those of you who are wondering, the plus size shorts go up through a size 24 and the big & tall jeans up through a size 44. And for our Canadian plus size girlfriends and homeboys, yes… they do ship to Canada, especially with Silver Jeans being a Canadian brand!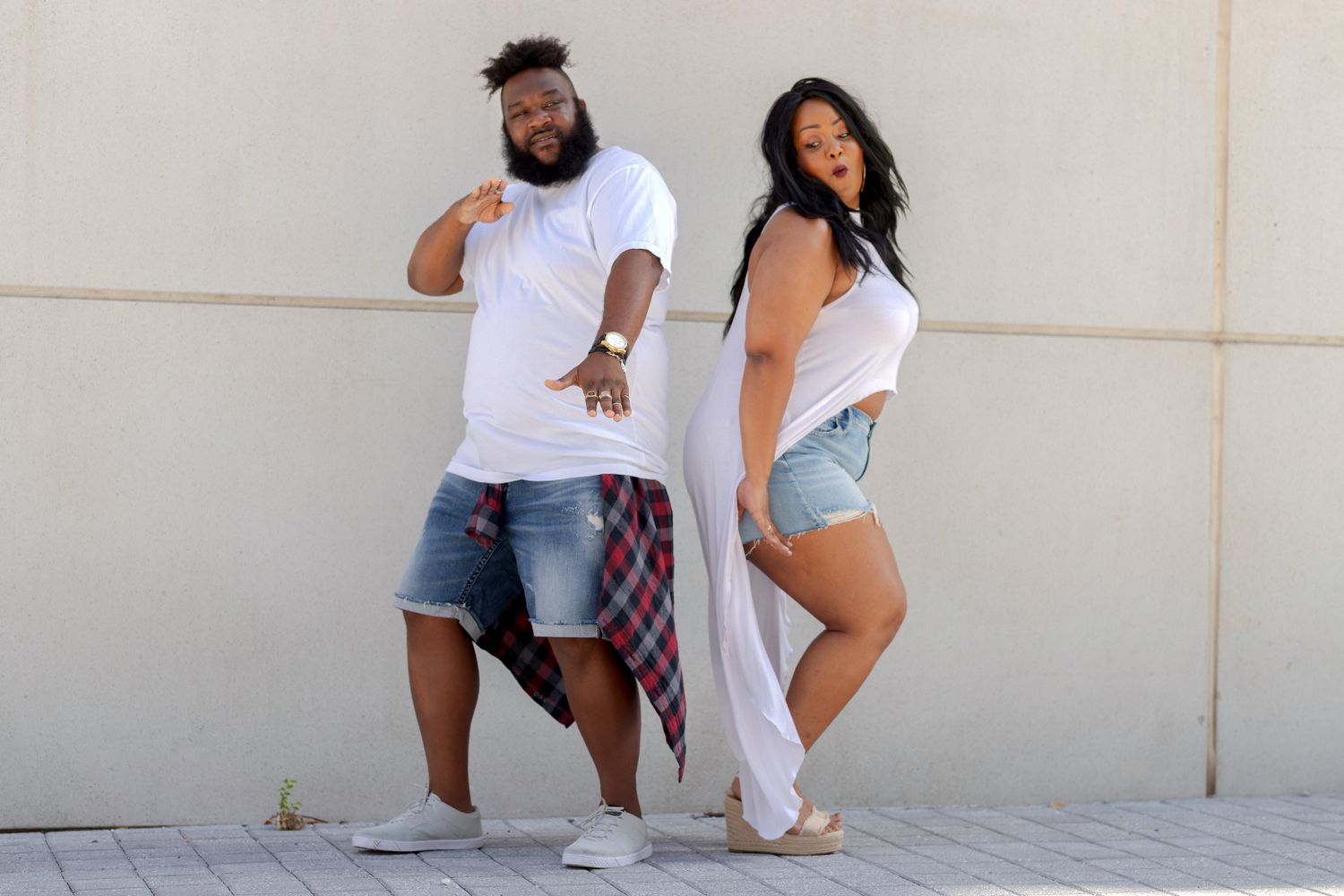 So, what do you think of our Silver Jeans shorts?
We have only one question to ask you…
Are YOU wearing Short Shorts?!
Disclosure: This is a sponsored post with Silver Jeans. All opinions and thoughts are our own.
As The Curvy Fashionista editors, we write about stuff we love and we think you'll like too. The Curvy Fashionista often has affiliate partnerships, so we may get a share of the revenue from your purchase.