Cakes, locales and guests list aside, the wedding dress is the most important part of a Brides big day. For the plus size bride, however, lack of options hinder their ability to find the perfect dress for their big day. Here is where Lace & Liberty, a custom bridal salon founded in 2016, comes to the rescue!
Lace & Liberty is on a mission to help brides of all sizes find their dream dress. To make this happen, Lace & liberty teamed up with A Practical Wedding (APW), to launch a new capsule collection! Just in time for the Summer plus size bride, she can don a made to measure plus size wedding dress, that takes your breath away!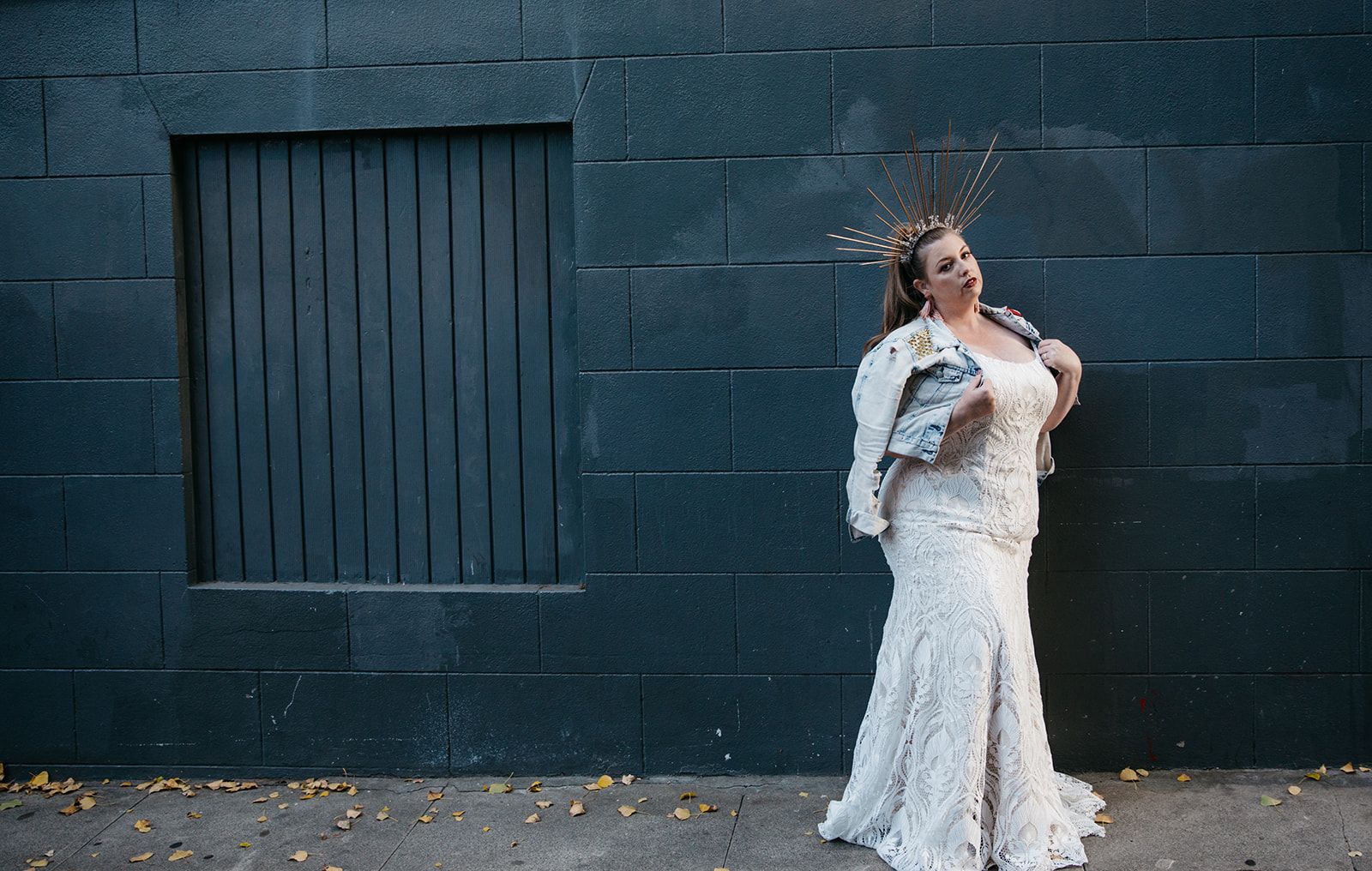 The Lace & Liberty x APW capsule collection launched with input from brides who chimed in with their feedback on what the market was missing. What emerged is a collection of whimsical, bohemian gowns with high quality fabrics and gorgeous features. You know, the ones not often found in a plus size dress range.
Inside the Plus Size Bridal Collab with A Practical Wedding + Lace & Liberty 
If that wasn't already amazing, each dress in the collaboration is customizable. Did you hear us? There is NO upper size limit and no additional charge for any size (you heard us, ALL brides will pay the same price for their dress, HALLELUJAH!). Each dress also has an unique internal support system, that provides both structure and comfort for the bride on her big day! Inclusive options AND technology?! 
Woot.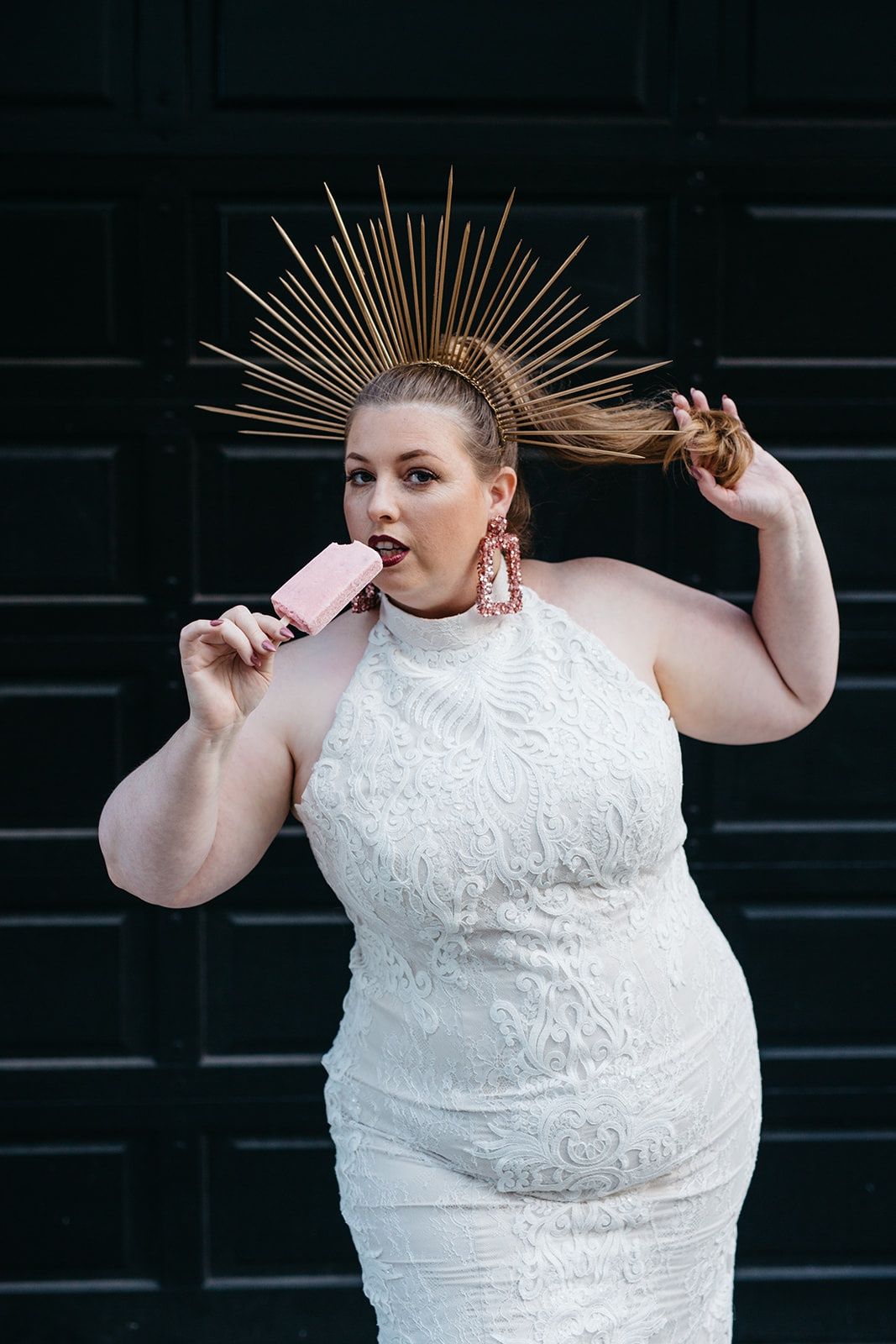 What makes this collection so great, to me, isn't just the size range or designs, it's the time and dedication that APW and L&L put into the leg work for this collection. The dedicated readership of APW (who are brides themselves!) chimed in via an eight-page survey on what they wanted to see in a wedding dress. The design team at Lace & Liberty took this information and spent a year designing a collection that directly responded to the readers.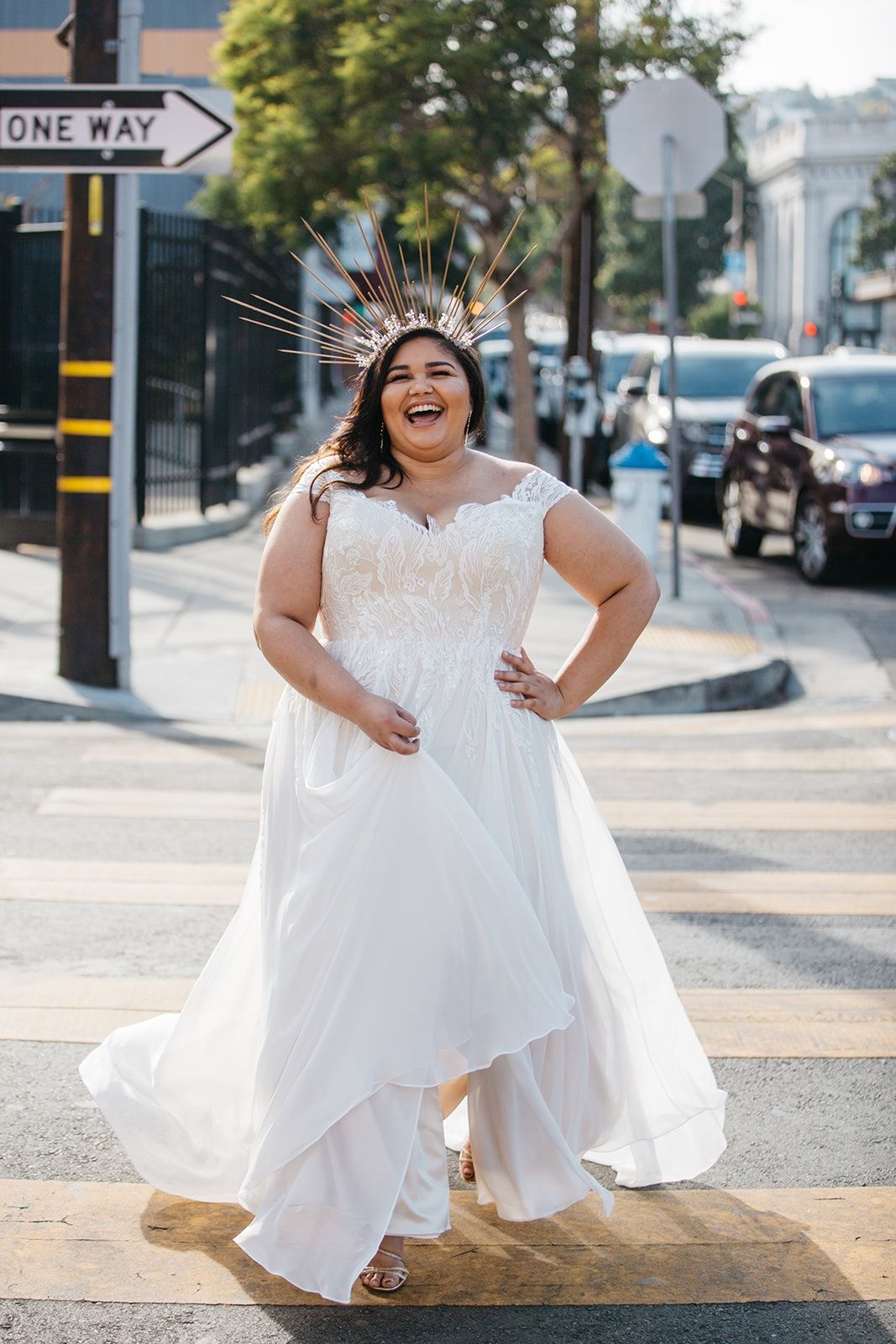 These luxe dresses start at $1,550. You get a beautifully made custom dress for YOUR big day. You can score your dress online or via the Lace & Liberty showrooms in San Francisco and Los Angeles.
But let's talk sizing… Girl, all of their plus size bridal gowns are MADE TO MEASURE! Yes, you heard this right…
How does Lace & Liberty make this work? 
All of their dresses are designed in the San Francisco studio. This small team designs and sources their own fabrics and lace appliques. But what is even better? Every dress is made directly in their SF workshops. This gives them the flexibility to "offer a an unprecedented range of customizations to our designs."  
What do you think about the capsule collection? Have you been a plus size bride frustrated with the options? Let us know in the comments!
If you need a few more wedding day options, make sure you check out our plus size bridal resources!