Although you might still be recovering from Alex Cooper's September Call Her Daddy interview with Hailey Bieber—especially in light of all the drama supposedly going on between the model and Selena Gomez—I'm here to inform you that a new guest on the show is snagging the spotlight. Riverdale actor Cole Sprouse is Cooper's newest guest, and he didn't hold back on the details when it came to his past relationships, including his highly-publicized romance and breakup with co-star Lili Reinhart.
"It was really hard," Sprouse said, cigarette dangling from his hand, as Cooper asked about navigating the split with Reinhart as Riverdale production continued. "The work thing got difficult because it was hard to suspend all the way we felt about each other and it didn't afford us the luxury of distance to really overcome that. I know we both did quite a quite a bit of damage to each other, and that we're good friends now, which is awesome."
Cooper later asked if Sprouse thought the relationship lasted longer than it might have thanks to the stars' Riverdale commitments. "Absolutely," Sprouse replied. "Yeah, absolutely…I think, if I had loved myself a little more, I probably would have left a little earlier, but I just felt like I had to take care of a lot of people around me, which was not good for me. I probably should have exercised a bit more selfishness in that situation."
A refresher: Cole and Lili dated for quite some time before they split up for good in January 2020. In August of that year, the Suite Life of Zack and Cody alumnus finally confirmed the breakup, writing the following in an Insta post: "Lili and I initially separated in January of this year, deciding to more permanently split in March. What an incredible experience I had, I'll always feel lucky and cherish that I had the chance to fall in love. I wish her nothing but the utmost love and happiness moving forward. All I'll say about it, anything else you hear doesn't matter."
Fast-forward a year later, and he has since moved on with his current girlfriend Ari Lou Fournier.
As for Reinhart? Fans initially thought she referenced the split during an August 2020 Refinery29 interview, in which she revealed the prior couple of months, at the time, were "probably the most emotional few months of my entire life." She added, "My therapist [told] me, 'Your body's going through withdrawal from love…You're used to having this exchange of happy chemicals between you and the person that you're with.' In moments of my life, I have dropped every ounce of pride that I had just to be like, 'Love me. Please take the pain away for a day, a second, an hour, just so I can feel that fix again.'"
Shortly after this story broke, Reinhart took to Twitter to clarify that "quotes taken from my most recent interview are not about a 'breakup.' They are about the depression I've felt over these last few months. Tired of people taking my words out of context and piecing together their own story for clickbait."
Tune in to Call Her Daddy to hear the entirety of Sprouse's interview.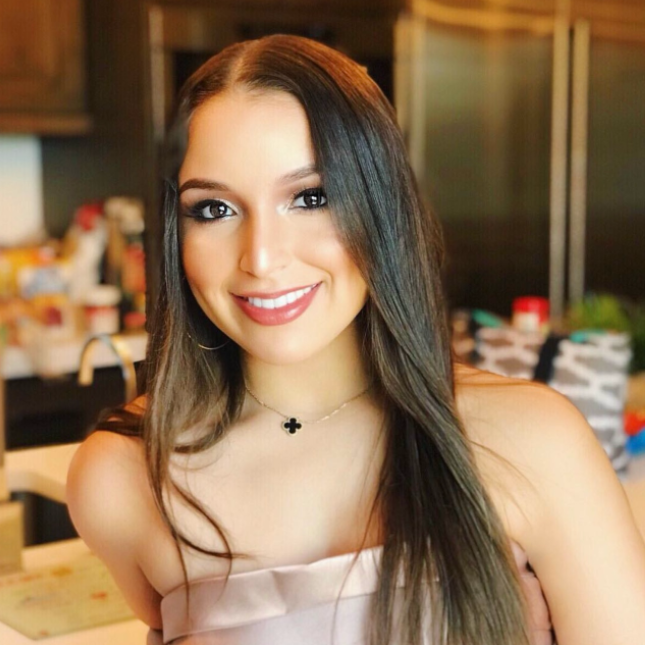 Assistant news editor
Gretty Garcia is the assistant news editor at Cosmopolitan, where she covers all things news, entertainment, and pop culture. Before joining Cosmo, Gretty was a social strategist for Mrs. Dow Jones and a features and special projects editor at Editorialist. She holds an MS from the Columbia Journalism School and studied art history at Harvard College.