Ladies, we LOVE hyping up these brands who just jumped on the plus size fashion bandwagon. You know the ones! However, this is a dedication post to a brand that has held us down for YEARS! And that brand is Just My Size. JMS dedicated itself to serving us with some of the most comfortable undergarments and clothing for over 35 years. 
First breaking its way into our hearts in the '80s, JMS ruffled feathers with their advertisement! They introduced their hosiery for plus size women.  JMS showed off their pantyhose on confident full-figured legs, and their accessory – a very handsome man-friend! In comparison to their competition, JMS had set a very high standard! 
We like to think that the body positivity movement had its inception in JMS hosiery advertising.
Other Brands were Lagging 
Remember how catalogs were a plus size girl's best friend back in the day? Well, JMS was one of the many brands where a girl could use a catalog to place orders. Their catalogs displayed L'eggs panties, JMS lingerie, L'eggs Activewear, Bali and Glamorise bras, Playtex bras and shapewear, clothes, and sleepwear. As the years progressed, so did the catalog's inventory. I remember my mom would place a star by each item she wanted to order; mainly bras. After her, was my turn! JMS jeans were some of the very first brand name jeans I would wear as a child. 
Another place women could locate JMS was at their local Walmart. My mom would scurry to the undergarment section and GET HER ENTIRE LIFE! She was top-heavy, so finding bras were a little harder for her, but JMS had her covered. I, on the other hand, would get the JMS underwear. I loved that they not only had something that could fit me but in so many different colors. 
A Plus Size Girl's One Stop Shop
The world of women and girls everywhere changed when JMS introduced its swimwear line. Plus size swimsuits were in high demand back in the day and to know there was a brand that supplied ALL of our needs? SENSATIONAL! And by this time, they were so accessible thanks to their website. No more catalogs for me but mom was still using her's faithfully! 
JMS always understood a woman's body. I was once told that a lot of plus size brands don't actually design for plus size bodies. They just size up from a regular size; not taking into consideration the different body shapes. Luckily, JMS was never like that. They truly make their clothes to fit different silhouettes. JMS offers bras up to  58J and apparel up to 40W. How many brands can say that? Over the years they gave us so much and we are so grateful!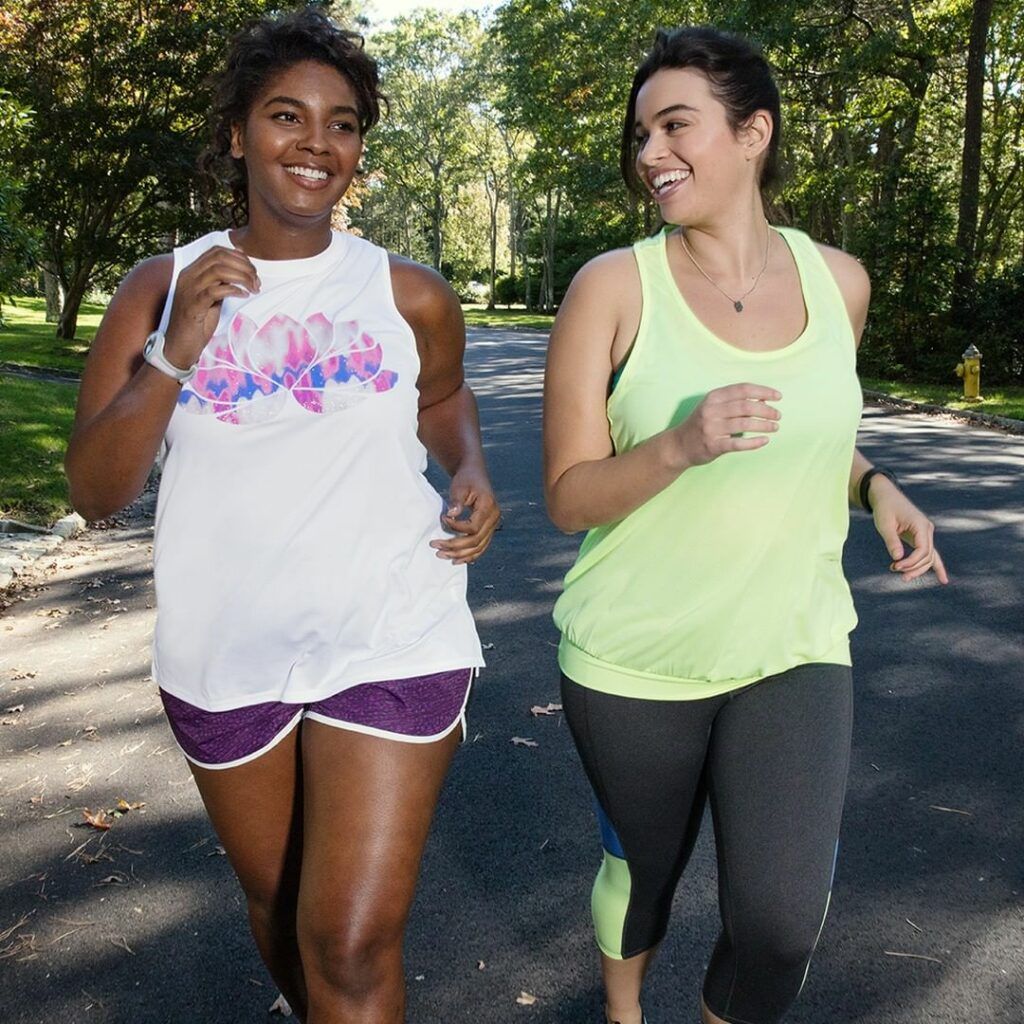 What was the first thing you purchased from Just My Size? How did it make you feel? 
As The Curvy Fashionista editors, we write about stuff we love and we think you'll like too. The Curvy Fashionista often has affiliate partnerships, so we may get a share of the revenue from your purchase.