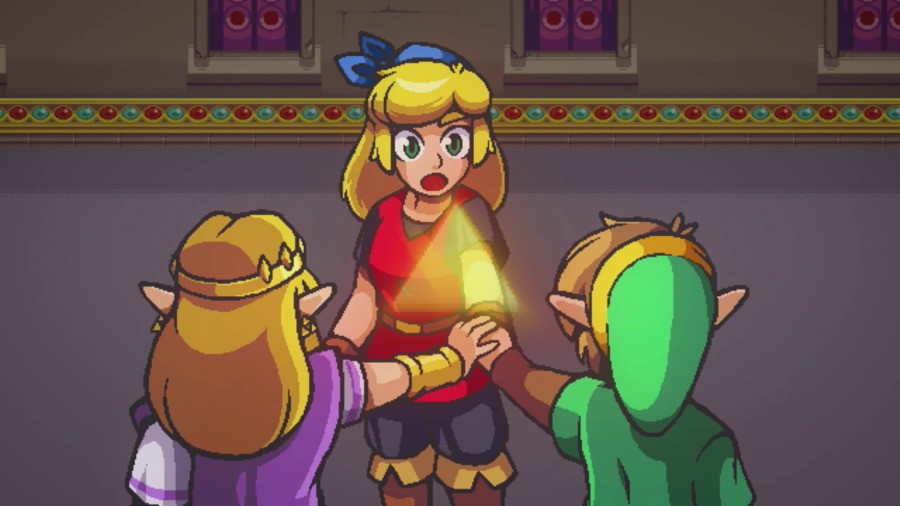 Cadence of Hyrule has been available on Switch for a little while now, and we don't know about you, but we're still happily bopping along to its wonderful soundtrack on a daily basis.
We're not the only ones who love it either; in an interview with Miketendo64, Grant Kirkhope – composer for games like Banjo-Kazooie, GoldenEye 007, and Mario + Rabbids Kingdom Battle has said that he "would love" to write music for the game.
The question was presented hypothetically, of course, asking if Kirkhope would say yes to a gig composing for any potential future DLC. He noted how The Legend of Zelda: A Link To The Past is his favourite game of all time, featuring one of the "best themes ever", and how it would therefore be an honour to work on a game like Cadence of Hyrule.
You can check out the full interview in the video below if you're interested; discussion moves on to Cadence of Hyrule at around the 28-minute mark, but Banjo, Yooka-Laylee, and other topics are also discussed.
Just last week, we shared a video featuring Grant and Cadence of Hyrule guitarist FamilyJules performing a metal version of Banjo-Kazooie's final boss theme. It's tremendous, and you should absolutely take a look if you haven't already.
So, would you like to see more Cadence of Hyrule content? Perhaps a slice of DLC, or a whole sequel one day? Tell us below.