We're happy to exclusively reveal the news that the hit indie puzzler Q.U.B.E. 2 is making its way to Nintendo Switch in both digital and physical form later this month.
Q.U.B.E. 2 is a much-loved puzzler that originally launched on PC and other consoles last year. Featuring more than 80 puzzles in total, the game puts players in the shoes of British archaeologist, Amelia Cross, who, with the help of fellow survivor, Emma, must face the challenges of the Q.U.B.E. in the hope of finding a way back home from the ruins of an ancient alien landscape.
Developer Toxic games has partnered with Super Rare games to release a physical version of the game on the console, as well as the standard digital version. The Super Rare physical edition will include a 12-page full-colour manual, interior artwork, an exclusive sticker, and three trading cards randomly selected from a five-card set. This marks the first time that the Q.U.B.E. series has seen a physical release; only 4,000 copies will be printed and pre-orders are set to go live on 13th February.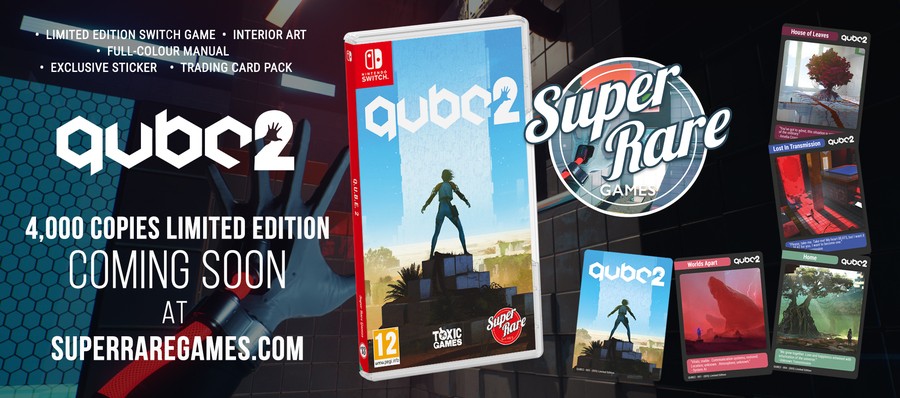 The physical edition and extra goodies will cost £29.99, or you could choose to pick up a digital copy from the Nintendo eShop with a 15% launch discount. Prices on the eShop will be set at £22.99 / €25.99 / $29.99 when the game launches on 21st February.
Are you a fan of the Q.U.B.E. games? Will you be picking this one up on Switch? Let us know whether you'll be going for the physical or digital version in the comments below.