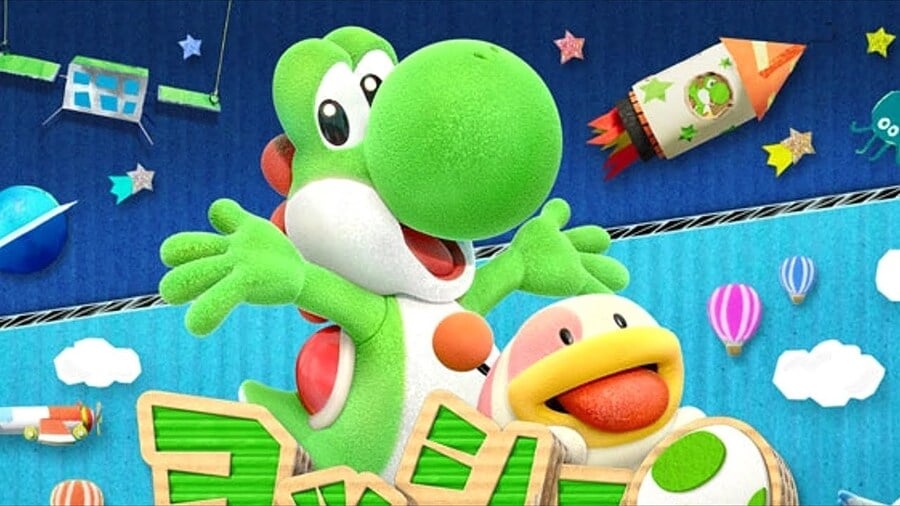 The adorable Yoshi is back on Nintendo Switch – Yoshi's Crafted World is launching for the system on 29th March – and we now have some extra little details surrounding its release.
One particular tidbit which is always of interest for those who prefer to purchase their Switch games digitally is the file size, and we now know that Yoshi's Crafted World will take up 5.6GB space on your console or SD card. This figure comes from the game's official Nintendo UK page, although the equivalent Japanese page states that it will take up 5.3GB in that region as we reported on earlier today.
Interestingly, this just so happens to be around 3GB smaller than Yoshi's Woolly World on Wii U (which clocks in at 8.3GB). Crafted World isn't a part of that older release, so it shouldn't be expected that the two might be the same, but it's an intriguing comparison nonetheless.
Elsewhere, the page confirms that the game supports handheld, docked, and tabletop modes as you might expect, as well the Pro Controller, play for up to two players and save data cloud functionality. English, German, French, Spanish, Dutch, Italian, Russian, Japanese, Chinese, and Korean languages are also supported.
Are you thinking of trying out Yoshi's next adventure? Will you be going digital or physical? Let us know in the comments.