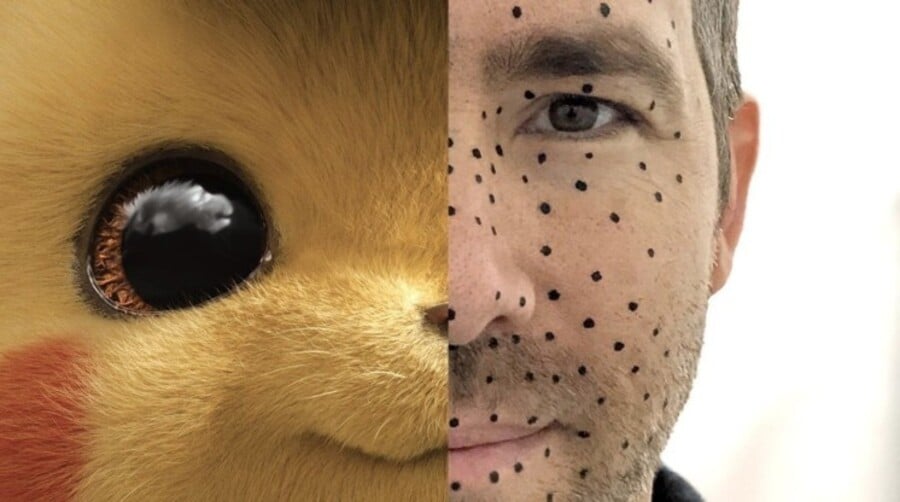 We may well have just received the very first trailer for the upcoming film Pokémon The Movie: Mewtwo Strikes Back Evolution, but there's another 2019 Poké-movie also getting a little bit of love as we approach the new year.
Remember Detective Pikachu? Of course you do. The film is set to arrive in cinemas on 10th May 2019, bringing Pikachu and the gang to life in a way we've never seen before. Ryan Reynolds, who plays the comical and adorable Pikachu in the film, has shared this image of himself covered in little dots – the dots are used alongside motion capture technology to place any expressions and gestures he makes onto the animated Pikachu's face.
If you want to see how this turns out for the final product – and also because we can't help wanting to watch it all over again – we've included the official trailer for you below. If you're interested, you can also check out a collection of character models and props which were used in the film, spotted at Legendary Entertainment's headquarters.
Two very different Pokémon films arriving in the same year. 2019's going to be a good one, huh?