Hey everyone! As a longtime fan of Ratchet & Clank, it's been my absolute honor to show you what awaits in our heroes' latest interdimensional adventure in Ratchet & Clank: Rift Apart, including the jaw-dropping next generation visuals. That's why I'm eager to dive into a feature that's near and dear to my heart: Photo Mode.
I can't tell you how long I've been waiting for fans and virtual photographers to get their hands on Ratchet & Clank's first-ever Photo Mode. We're bringing the intuitive features from our previous games to provide you with a suite of photography tools to use in Ratchet & Clank: Rift Apart, all backed by the power of the PlayStation 5 console. Snap photos promptly with incredible fidelity, including tremendously detailed dynamic 4K resolution images* complete with ray tracing. It's unbelievable stuff, so check out our Photo Mode Trailer below to see it for yourself.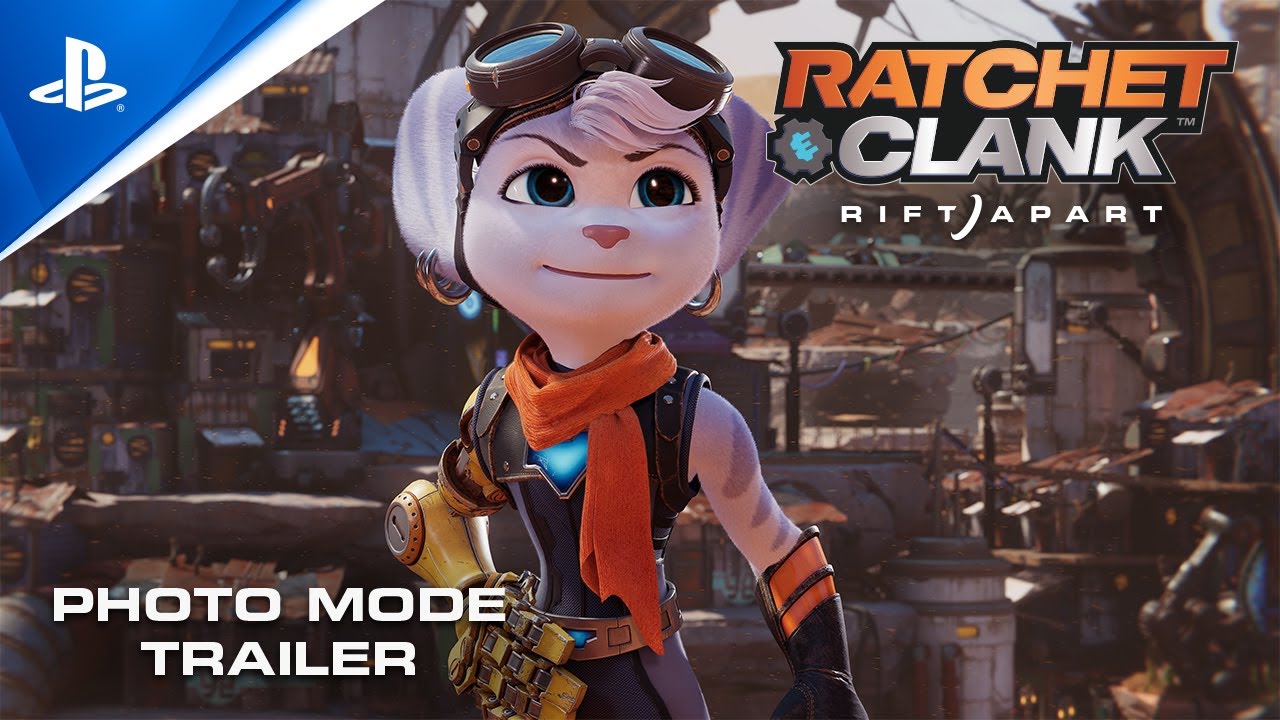 If you've used our Photo Modes before, you'll feel right at home here. We have multiple tabs with a variety of settings and adjustments that you can make on the fly, including changing the field of view, choosing focus distances, overlaying stylish filters and frames, applying hilarious stickers, and more.
As with real-life photography, lighting is essential to capturing the perfect shot. We brought back the option to add up to three lights in your scenes, including sphere lights to cover wider areas and spotlights to focus on the details that matter to you. You can also tweak the natural lighting within the environment to create the right mood for your shots.
Something new we're introducing in Ratchet & Clank: Rift Apart's Photo Mode are character poses. There are tons to choose from, including weapon-specific poses that are unlocked when you buy a new weapon in-game, as well as some silly ones to add some fun to your snaps. To top it off, you can apply facial expressions and mix-and-match armors you have unlocked to give Ratchet and Rivet some personality and style.
We also have a new Visual Effects mode that you can toggle to add some animated effects to your preview – great for people who love to make gifs or videos!
"Point and shoot" has a whole new meaning in Ratchet & Clank: Rift Apart thanks to some of the game's stellar features outlined here. So, while you're out blasting Nefarious Troopers and saving the Omniverse from the dimensional cataclysm, take a second to jump into Photo Mode and experiment with your photography skills. 
To get you started, we've put together a few tips for your consideration:
---
"Make sure to take advantage of lights when creating images in Photo Mode. Lights will help you make your subject stand out from the background, and can add more depth and dimension to your images." 

– Justin West, Sr. Content Artist at Insomniac Games
---
---
"The rule of thirds is your friend! Imagine your screen was divided up evenly 2 lines down, 2 lines across, forming 9 squares. Wherever the grid lines cross, that's a great focal point position to have our hero's or dreaded enemy's face be!" 

– Shaun Besman, Sr. Content Artist at Insomniac Games 
---
---
"Stickers and borders are a really simple way to add a ton of personality to your shots." 

– Thomas Hart, Associate Community Manager at Insomniac Games
---
A final tip from me: don't be afraid to get in close! Use the 'FOV' and 'focus distance' modes to create some awesome close-ups. There are incredible details on our characters, weapons, and environments; focus on those to really make your subjects pop.
We're looking forward to seeing the photos you capture in Ratchet & Clank: Rift Apart, which is available now exclusively on PlayStation 5. Tag @InsomniacGames and use #RatchetPS5 on Twitter, Facebook, and Instagram in your uploads so we can see your photo mode screenshots.
*4K display required to experience dynamic 4K resolution.