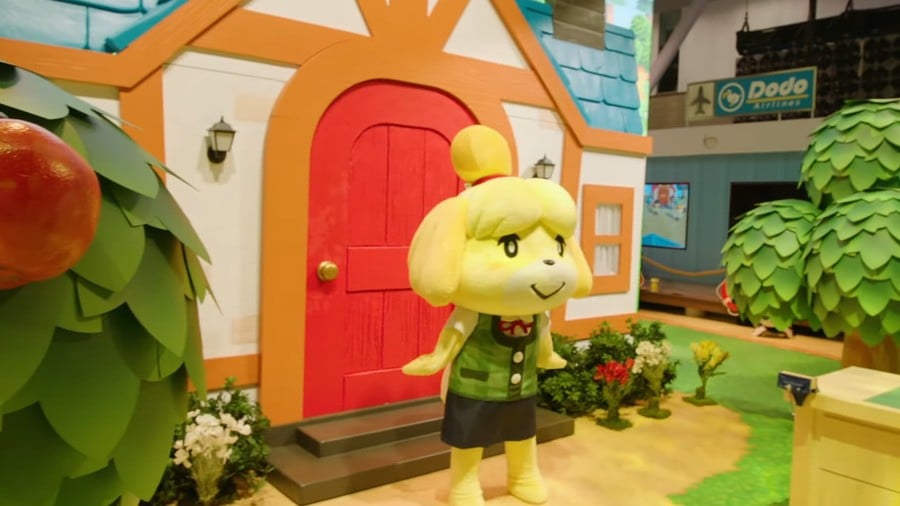 The Animal Crossing: New Horizons booth at PAX East this year is apparently so cute that some people are crying about it. If you can't make it to the show to see just how adorable it is, there's no need to worry, as Nintendo has now uploaded a one minute video of its bright and coloutful show floor.
As you can see in the video below, there's a bridge, trees, river, tent, and even a campfire with K.K.Slider jamming out. Most importantly are the Switch terminals (which are of course running the latest game in the series).
PAX East 2020 is taking place at the Boston Convention and Exhibition Center between now and 1st March. Below are some additional screenshots of Nintendo's booth:
Are you as impressed with this show floor as we are? Leave a comment down below.