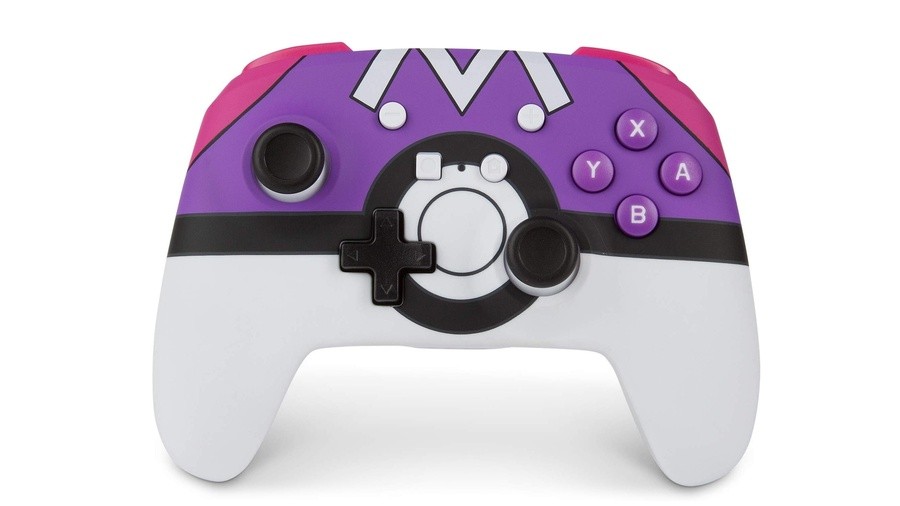 Switch accessory maker PowerA has unveiled a brand new enhanced wireless controller for the Nintendo Switch, that completes the Poké Ball line and celebrates this year's Pokémon Day. Introducing the Master Ball controller. Even if it's the same as the existing ones, the name alone makes it the best one by default.
The catch is it's a limited release. The only way to complete your Poké Ball-themed collection is by heading over to Amazon right now and purchasing it for $49.99 (or the regional equivalent). Just make sure you're quick if you really want it.
Here is some additional information about this officially licensed Switch controller that comes with a two-year warranty:
Play your favorite Nintendo Switch games like a pro with this officially Licensed POWER A enhanced wireless Controller from the Poke ball series. Designed for comfort during extended gaming sessions, this Bluetooth wireless Controller features a master ball design, motion controls, mappable advanced gaming Buttons, and standard ergonomic layout. Enjoy up to 30 hours of gameplay with new alkaline batteries (other variables affect play-time) or add your own rechargeable batteries. Can be used when Nintendo Switch is docked or undocked. Does not support HD rumble, IR, or amiibo NFC. Not for use with Joy-Con only games.
Is this the Pokémon-themed controller you've been waiting for? Tell us below.