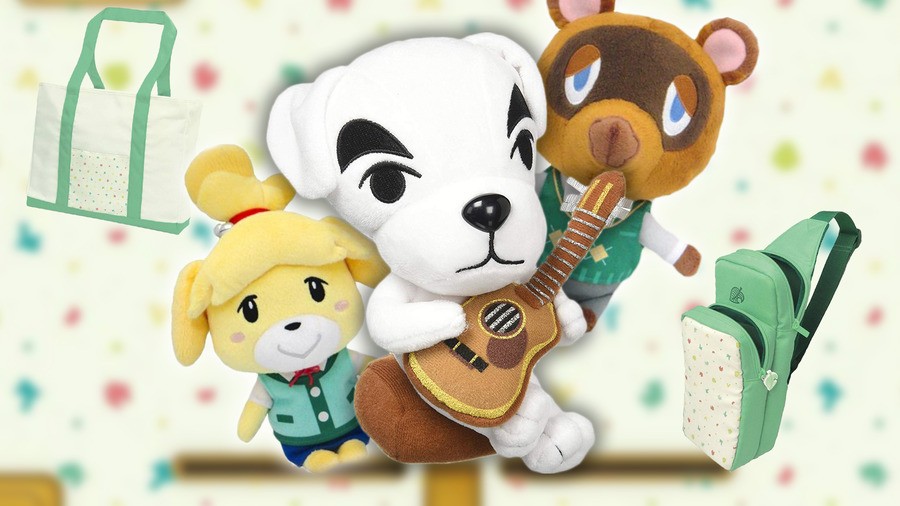 With Animal Crossing: New Horizons scheduled to launch on 20th March, we can't wait to get back to nature on Tom Nook's island and make ourselves busy once more collecting fruit, conversing with the cute locals and generally pottering around. If ever there was a game for Switch we knew we'd be playing from the very second it was announced, Animal Crossing: New Horizons is it.
If you're a sucker for the series' gentle simulation of small-town life, too, there's a wide selection of lovely Animal Crossing-branded accessories and merch available to help get you in the mood for the game. From tote bags to cases, play stands to plushies, we've collected the best we've found across the internet below, along with the game itself, of course.
So, if Animal Crossing is your bag, why not pick up a bag (or another cute accessory) with your copy of Animal Crossing, eh? Not long to wait now!
Accessories » Switch Cases
Accessories » Animal Crossing cards
---
Irresistible, no? It hadn't occurred to us just how much our lives would improve with the addition of a Tom Nook plush looking down at us watchfully from the office shelf. They say he's misunderstood, but we're certain he's got a secret lair in a volcano somewhere.
Let us know which of the above items you found hard to resist, as well as any other AC accoutrements you've found on your travels.